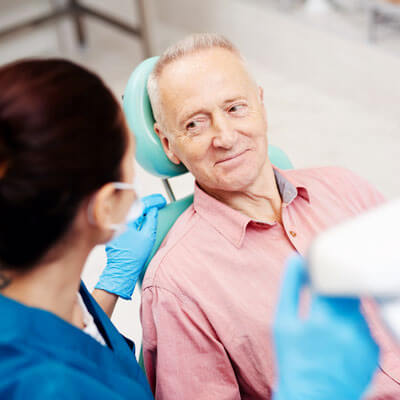 Tooth Extractions
Gentle Tooth Removal in Scoresby
Although we aim to help you preserve your natural smile when possible, extractions are sometimes necessary. If you've experienced severe tooth decay, gum disease, a painful toothache or a traumatic injury, removing your tooth may be the best solution to get your oral health back on track.
Fortunately, dental extractions are usually a minor oral surgery that can be comfortably performed using a small amount of local anaesthetic.
Replacing Your Tooth Afterwards
To prevent your neighbouring teeth from shifting out of alignment or prevent challenges with speech and eating, it is best to replace your tooth in a timely manner. Fixed bridges, partial dentures or dental implants are all excellent options to consider. We will discuss these with you at the time of your extraction consultation so that you can plan accordingly.
What to Expect After an Extraction
When extracting a tooth, it is removed from the socket (alveolus) and surrounding alveolar bone. To minimise the risk of a dry socket, infection or pain, we want you to follow your home care instructions very carefully. Be sure to take any medications as prescribed. Avoid drinking through a straw, carbonated or alcoholic beverages, tobacco products or eating hard/crunchy foods for the first several days.
Things to Keep in Mind
If you develop any inflammation or redness, let us know as soon as possible. Be sure to discuss any medications that you are taking — such as blood thinners or any medications for the bone — prior to your surgery, as these may interfere with your body's ability to form a new blood clot in the extraction site. Other medical conditions may also contraindicate oral surgery, so we will want to review your medical and health history prior to the extraction.
Need a Tooth REMOVED?
Request an exam and X-ray today to find out if your tooth can be saved or needs to be extracted. Sedation options are available!
CONTACT US
* Any surgical or invasive procedure carries risks. Before proceeding, you should seek a second opinion from an appropriately qualified health practitioner.

Tooth Extractions Scoresby, Knoxfield, Wantirna South VIC | (03) 9759 9066