Dr Aditi Gadre (Dentist)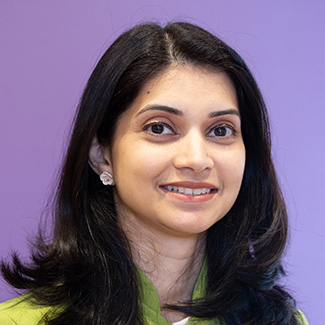 Dr Aditi always wanted to work in the medical profession that would allow her to get people out of pain. For her, there is nothing worse than getting a toothache in the middle of the night or when you are away enjoying a holiday!
She never saw herself working in front of computers all day but rather connecting with real people every day. Dr Aditi takes the time to listen to patients' problems and help them achieve a better quality of life.
Education and Professional Development
To prepare for her career as a dentist, Dr Aditi earned a Bachelor of Dental Surgery. She graduated from the University of Mumbai in 2005. She also possesses the Australian Dental Council Certification. To stay abreast of the latest in the field, Dr Aditi has taken the following professional development courses:
Fundamental Course in Implantology (2016)
Introductory Orthodontics (2015)
Single Tooth Implant Prosthetics: Clinical Update (2014 Auckland, NZ)
Achieving Predictable Ceramic Restorations (2013)
Prosthodontic Perfection – Tips and Tricks for Precise Restoration (2011)
Rotary NITI Endodontics- the Total Picture (2011)
Currently, Dr Aditi is enrolled in a Surgical Implant CPD course at Melbourne University.
Helping Patients Enjoy Optimal Oral Health
Dr Aditi finds it fulfilling to bring a smile to all of her patients, and see her younger patients learning to care for their teeth. She wants them to have a happy and healthy smile for life. Dr Aditi also likes helping her adult patients maintain their teeth. She will suggest treatment options to help them improve their overall dental health.
It's no surprise that many people feel nervous about seeing the dentist. Dr Aditi takes a gentle and friendly approach towards her patients in our relaxed environment at Happy Smile Dental. It's rewarding for her to see anxious patients transform into happy and confident patients.
EXPLORE OUR SERVICES »
Outside of Work
When she's not at the practice, Dr Aditi enjoys music, theatre, travelling and family time.
Book an Appointment
Get on the path to excellent oral health by contacting Happy Smile Dental today for an appointment!

Dr Aditi Gadre | (03) 9759 9066