Sleep Dentistry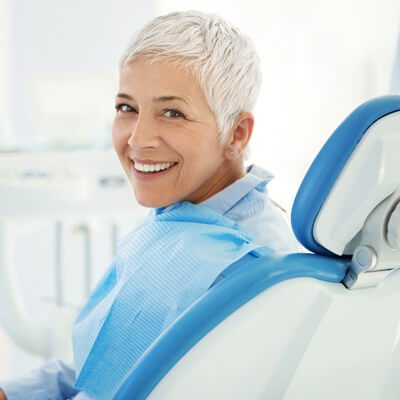 Does the thought of having a dental procedure make you feel anxious? If yes, you're not alone. Some patients dread having dental procedures done or want to avoid the dentist altogether. Because oral health is so vital, Happy Smile Dental offers solutions like sleep dentistry, which uses IV sedation, so you can get the dental care you need and want.
Who Is a Candidate?
Sleep dentistry is ideal for patients who
Are nervous or fearful
Avoid the dentist
Have a low pain threshold
Experience general anxiety
What to Expect
Your dentist will listen carefully to you to understand your objectives and concerns. We will carefully review your medical and lifestyle history to determine if this is an appropriate solution for you.
What About General Anesthesia
Sleep Dentistry is different than General Anesthesia. If we determine it is necessary, we work with experienced anesthesiologists who take care of general anesthesia. Before your dental procedure, the anesthesia will be given to you, and you will sleep while the dental work is being performed.
At Happy Smile Dental, we also have other options to help patients feel comfortable, like television, relaxing music, and an attentive and considerate team.
FAQ
Patients who undergo sleep dentistry may have nausea, dizziness, and shiver.
To determine if you can, please contact our team to discuss your concerns. If you have anxiety, low pain threshold, or are resistant to local anesthetic, sleep dentistry may be an option for you.
It depends on the dental service or treatment we are providing. It only takes a few minutes for the general anesthetic to take effect. As soon as your procedure is done, we will wake you up safely and provide time for you to feel comfortable before you leave the practice. We discuss all these details once we understand your dental requirements.
Put Your Dental Anxiety to Bed
With sleep dentistry at Happy Smile Dental, you can get the comfortable dental care you need and want. Contact us today to schedule an appointment.
CONTACT US
* Any surgical or invasive procedure carries risks. Before proceeding, you should seek a second opinion from an appropriately qualified health practitioner.

Sleep Dentistry Scoresby, Knoxfield, Wantirna South VIC | (03) 9759 9066