Emergency Dental Care
A dental emergency can be overwhelming and can cause sleepless nights. Often, at times, they happen when you least expect them. Fortunately, we set aside time each day to provide emergency dental care to new and existing patients alike.
Common Types of Dental Emergencies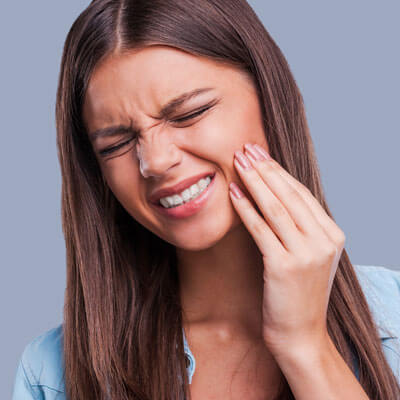 While dental emergencies come in all shapes and sizes, we know that attentive care is crucial to getting you back to work or school. Some of the more frequent dental emergencies that we treat include:
Toothaches – Throbbing tooth pain can be one of the most uncomfortable situations you'll ever experience. After numbing your tooth, we can discuss what options are available to keep the pain from returning.
Broken or Knocked Out Teeth – Quick attention offers promising results when it comes to reinserting and bonding broken teeth into place. See us within the first hour and keep your tooth fragment submerged in milk or contact solution.
Dental Abscesses – Drainage or swelling on your gums is the result of an infection around and inside of your tooth root. Possible antibiotic therapy and a root canal treatment may be required for effective treatment.
Denture Repairs – Dropping your denture is enough to crack the plate or break off teeth. Don't try to repair it at home, as it could permanently damage the acrylic or metal base.
24/7 Answering Service for Emergencies
If your dental emergency is causing unbearable pain and it's outside of our normal operating hours (such as on a weekend or holiday) we offer a 24/7 answering service where you can get in touch with our staff via the chat widget on our website.
To initiate the chat please click on the dark green button on the bottom right corner of your screen and enter your contact details.
We'll walk you through what to do next; we can even arrange to meet you for treatment if you require immediate attention.
In Pain? Call Now
Contact us immediately for same day emergency dental care for your family.
CONTACT US
* Any surgical or invasive procedure carries risks. Before proceeding, you should seek a second opinion from an appropriately qualified health practitioner.

Emergency Dentist Scoresby, Knoxfield, Wantirna South VIC | (03) 9759 9066