General Dentistry
Complete Dental Care for Scoresby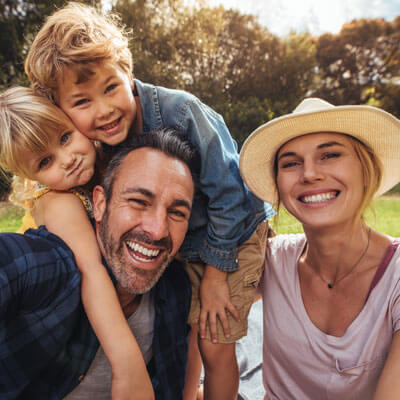 "Prevention is better than cure" is our mantra at Happy Smile Dental. Your oral health is directly connected to the preventative care that goes into it on a daily basis. Not only does proper brushing and flossing help you reduce the risk of tooth decay or gum disease, it also lowers your chance of needing major dental work later on in life. One of the key parts of preventive dentistry is having a maintenance plan for your teeth. Just like your car has a service plan, your teeth also requires the same.
Dental Sedation to Keep You Comfortable
Going to the dentist can make people feel nervous. If you have never had dental treatment such as a filling or extraction, it may create anxiety. Fortunately, we offer the option of comfortable sedation dentistry to help you relax while you're here!
General Services We Offer
Do you have any concerns about the health of your smile? We will create an individual treatment plan using restorative and therapeutic procedures to help retain and protect your teeth for years to come. Some of our treatments include:
Root Canal Therapy
Endodontic treatment makes it possible to restore and retain a tooth whose root has become infected. You'll save your tooth and enjoy its full function with a root canal treatment.
Dental Extractions
Sometimes the best way to restore your smile to optimal health is to start by removing severely damaged or infected teeth.
Wisdom Tooth Removal
Are you struggling with painful wisdom teeth or infections? Access comfortable oral surgery right here in our office.
Fillings
Our tooth coloured dental fillings blend right in with your smile! They are mercury-free and conservative too.
Dentures
Efficiently restore your smile with a full or partial prosthesis made to replace all of your missing teeth at once.
Dental Implants
Permanently replace missing teeth with these biocompatible, artificial tooth roots and the restorations that they support.
Inlays and Onlays
A conservative approach for repairing teeth that are too damaged to fill but stronger and more durable than white fillings. Usually, custom fabricated with porcelain or gold.
Sleep Dentistry
Because oral health is so vital, Happy Smile Dental offers solutions like sleep dentistry, which uses general anesthesia, so you can get the dental care you need and want.
Get Started on Creating Your Dream Smile
Our team is here to assist you in reaching your smile goals. Would you like to learn more about general dentistry Scoresby? Contact our team today! We accept health funds and the Child Dental Benefits Schedule.
CONTACT US
* Any surgical or invasive procedure carries risks. Before proceeding, you should seek a second opinion from an appropriately qualified health practitioner.

General Dentist Scoresby, Knoxfield, Wantirna South VIC | (03) 9759 9066