Children's Dental Care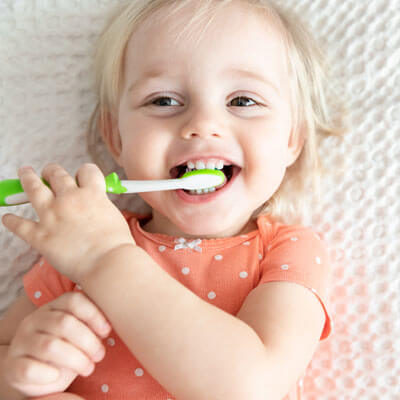 A healthy smile in adulthood starts with great preventative dental care at a young age. At Happy Smile Dental we strive to provide an upbeat and comfortable atmosphere from the first encounter your child has in a dental office. Not only do we offer comprehensive children's dental care, but we also provide amenities and complimentary goodie bags to give your child something to look forward to at each checkup.
We will do everything possible to make sure that your child enjoys their visits with us and can't wait to return for their next appointment!
How to Keep Your Child's Smile Healthy
Dental experts and paediatricians recommend that every child have their first dental exam before age 2. The earlier they see a dentist, the more accustomed they become to the dental care experience.
Since most dental problems are preventable, we recommend a checkup every six months. If any issues are noted, we can treat them in a minimally invasive manner to avoid unwanted pain or dental emergencies in the future.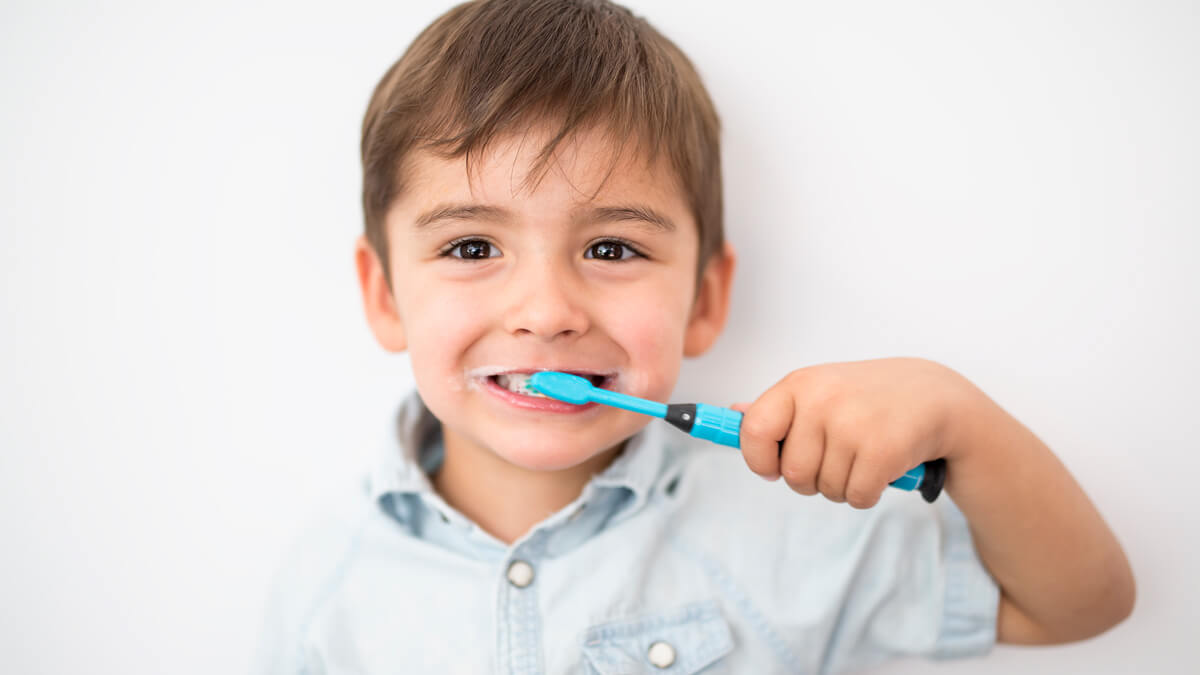 Check Out Our Kids' Zone
While your child may only visit the dentist twice a year for a check up and clean the importance of good oral health habits should be part of every day life to ensure your child has a happy smile. That's why we created the Kids' Zone where your child can engage with fun and informative content right on our website. We add new information and fun activities regularly so check back often!
What to Expect at Your Child's Appointment
We will book about 30 minutes to show your child what it's like to have their teeth polished, appropriate "pictures" (X-rays) taken and examine their smile. Each child is different, so we'll work at your son or daughter's pace.
Be sure to talk about the visit in a positive, upbeat manner. Don't use any scary words like "shots" or "drills." You can prepare your child by playing dentist at home, taking turns brushing each other's teeth and looking into each other's mouths with a small flashlight.
The Child Dental Benefits Schedule Accepted
Does your family qualify for Medicare? The Child Dental Benefits Schedule (CDBS) covers routine dental services with benefits resetting every two years. Qualified enrolees between the ages of 2-17 have access to over $1,052 in benefits on everything from scale and cleans to fillings.
We bulk bill all dental treatment and process claims straightaway through HICAPS for no gap visits!
Not sure if your child qualifies for CDBS? Call our friendly team and we can check over the phone. All you need is your medicare card. Call now (03) 9759 9066.
Emergencies Are Always Welcome
If you or your child need care straightaway, contact our clinic as quickly as possible. We endeavour to fit you in within 24 hours. Call today to book your time for children's dentistry Scoresby!
CONTACT US »
* Any surgical or invasive procedure carries risks. Before proceeding, you should seek a second opinion from an appropriately qualified health practitioner.

Children's Dentist Scoresby, Knoxfield, Wantirna South VIC | (03) 9759 9066