Terms & Conditions
Terms and Conditions for All Promotions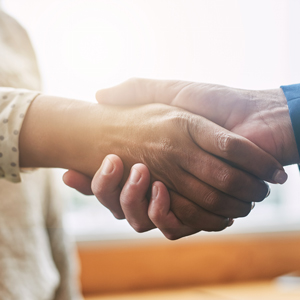 Each promotion cannot be used in conjunction with any other promotion and are not substitutable or redeemable for cash.
To redeem the promotion, the patient must mention the promotion when booking the appointment.
Services will only be provided when suitable and appropriate.
Additional treatment may be recommended at an additional cost. Any additional treatment and cost will be discussed with you before being carried out.
Prices are subject to change.
Can be transferrable to a new patient family member.
Checkup and Clean
This service includes a comprehensive examination, clean and scale, polish and fluoride treatment. Total cost $185, or use your health fund and pay only the gap! Terms and conditions apply.
Exclusive promotion for new patients of Happy Smile Dental only.
Can be transferrable to a new patient family member.
Promotion is valid for item numbers 011 (comprehensive oral examination) and 114 (removal of calculus).
Health fund card must be presented at the appointment to claim the health fund rebate promotion.
Health fund rebate may be greater than $185. If the health fund rebate is greater than the discounted amount, any excess amount will not be credited or refunded.
Health fund rebate only promotion is subject to payment by the health fund and health fund terms and conditions including annual limits and eligibility. The patient will be responsible for payment of $185 if payment is not made by the health fund. Check with your health fund prior to your appointment.
Teeth Whitening
Advanced teeth whitening is available for $399 (a $699 value!). Experience professional-grade whitening in our comfortable environment. Your entire visit will take just an hour to complete, and you can achieve several shades of whiter teeth. Terms and conditions apply.
Teeth whitening will be performed by our dentists.
Teeth Whitening procedure is only valid, if a patient is deemed an appropriate candidate. An appropriate candidate is someone that has optimal oral health and is free of tooth decay or gum disease. In the presence of disease, the dental practitioner may refer patient to the dentist for other dental treatment to restore full health, prior to the Teeth Whitening procedure can be commenced.
Teeth Whitening will not whiten existing crowns, veneers or fillings, and the dental practitioner will advise you, if the procedure may require additional treatment after the procedure to achieve an optimal new white smile.
Professional in office whitening works best in moderate cases where discolouration is extrinsic staining. Severe, resistant cases and/or intrinsic staining may require additional whitening treatment or other services or products, which the dental practitioner will recommend after the examination.
Happy Smile Dental does not guarantee any specific results with teeth Whitening procedure, as results may vary. For best results, it is strongly recommended to have the teeth free of pre-existing staining, tartar or plaque and therefore professional "scaling and cleaning" of your teeth prior to the Tooth Whitening procedure will maximise your results. Please note that should there be gum disease present, such as gingivitis, this will need to be addressed prior to teeth whitening.
Patient must be 18 years or over

Happy Smile Dental Terms and Conditions | (03) 9759 9066