Meet Dr Richa Bohra (Dentist)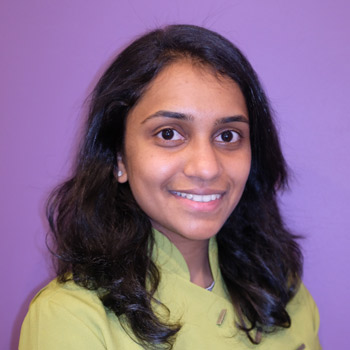 "I like that dentistry combines both art and science and brings out the creative side in me. Dentistry also allows me to help change people's lives, which is very rewarding."
Education & Certification
To prepare for her dental career, Dr Richa earned a Bachelor of Dental Surgery in 2013 from Dr. D. Y. Patil University Pune India. She also possesses the Australian Dental Council Certification.
Finding Fulfillment Helping Patients
For Dr Richa, the most fulfilling aspect of being a dentist is getting people out of pain. "I also like seeing the happiness in people, which gives them confidence to live normally again." Dr Richa finds it particularly rewarding to gain the trust of anxious patients and treat children, leading them to healthier lifestyles.
EXPLORE OUR SERVICES »

Outside the Practice
When she's not caring for patients' smiles, Dr Richa enjoys looking after her daughter, spending time with family and socialising. She also likes cooking, trying new cuisines, baking, travelling and spending time in nature. A self-described "neat freak," Dr Richa likes to clean and organise everything! She also loves animals, particularly dogs.

Dr Richa Bohra | (03) 9759 9066