Celebrate Mouthguard Season
with Happy Smile Dental!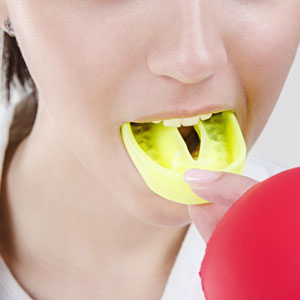 We're hoping to spread mouthguard awareness to patients, helping them understand the benefits and importance of protecting their teeth. To help kick off the month, we're announcing a fun way of giving back:
For every patient we see who purchases a
custom mouthguard
, we'll donate $10 on their behalf to the eviDent Foundation, an organisation dedicated to helping improve the oral health of all Australians.
What is eviDent?
eviDent aims to encourage relationships between practitioners and academic researchers by increasing research capacity to produce and use evidence. This allows for the better facilitation to support dental practices and disseminate evidence that can translate into practice and inform policy.
Why Should You Choose a Mouthguard?
If you're an athlete, you need a mouthguard—plain and simple! Mouthguards help to protect your teeth during sports, potentially saving you from a costly dental emergency.
We're proud to make mouthguards for patients of all ages and stages of life, whether you have a child in sports or are a weekend warrior yourself. Some of the benefits of getting a custom mouthguard from our practicer:
They're expertly made, which means better protection and improved comfort instead of choosing an over-the-counter option
Over-the-counter options may be bulky and fit improperly, even becoming a choking hazard.
A custom-made mouthguard in the practice allows a wearer to easily speak and drink with the mouthguard in.
Contact Happy Smile Dental to get your mouthguard and help improve smiles across Australia.
CONTACT US »

Celebrate Mouthguard Season with Happy Smile Dental! | (03) 9759 9066